Want to learn about freelancing? Or want to apply for a freelance job? Or want to be informed of the top freelancing website? You have arrived at the perfect place to find all that information. In this article, we'll be covering all those points, making sure that it's understandable by anyone. So let's cut the crap and get started.
A complete detailed video on top 6 freelancing website to make millions at home.
What is a Freelancer?
A freelancer or a freelance worker is primarily a person who works on his own, independently, providing some kind of professional service without establishing any kind of contractual or legal ties with a client or an enterprise. Instead of working for a particular company or corporation, they work for themselves. Freelancers can openly work on several jobs for a particular client at one time. Pretty cool, isn't it?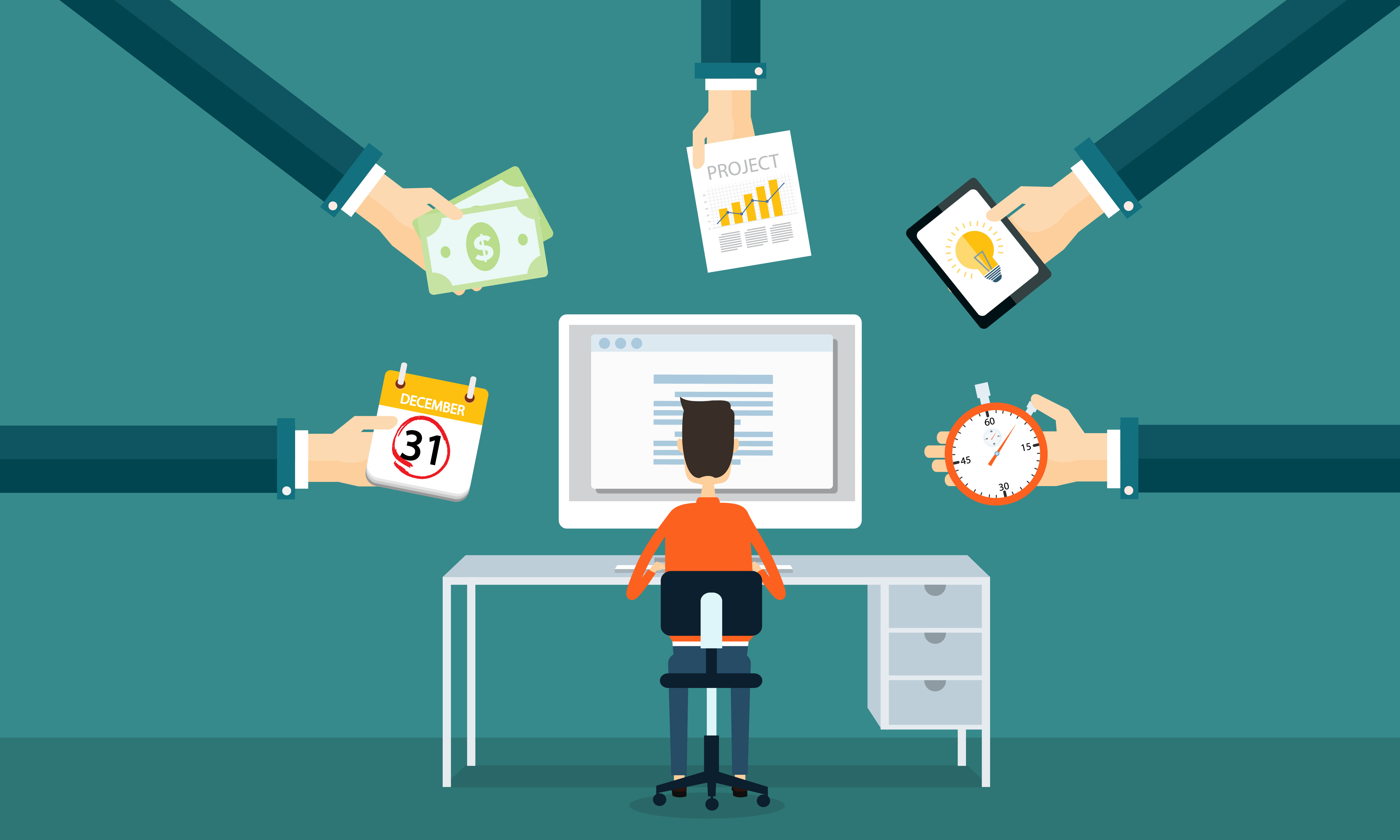 Firstly, Freelance jobs are usually short-term. They habitually earn money on an hourly fee, daily figure, per-project basis, or on a per-job basis for their work. Secondly, Freelance income varies depending on the skill offered by you, your experience, and the market that you are targeting. As a freelancer, you can work as much or as little as you want and can choose projects that are significantly the best for you.
Related: How To Start Freelancing and Get Freelance Jobs? – Complete Guide
Now the question is, how can you start freelancing? It's a tedious task. But thanks to the modern age tech that there are freelance websites particularly dedicated to helping professionals find work. Let's know more about freelancing sites.
What is a Freelancing Website?
A freelancing website is a platform where people are looking for freelance jobs and employers post their offers. A freelancing job is an eminent way to earn revenue out of your hobbies or talent. Through freelancing websites, you have the freedom to apply for that exact project of your liking or what you're good at.
It goes without saying that using freelance websites will assist you to set a plausible start for your freelance career. These top freelancing sites will help you find high-paying freelance clients straightforwardly and earn employer trust along the way.  Freelancing websites also aid you in polishing up your skills by taking projects from various employers, thereby enriching your experience, which will ultimately result in many more job offers. What are the best freelance websites?
Let's check out the top 6 freelancing websites for beginners.
Top 6 freelancing websites for beginners to find Freelancing jobs in 2021:
1. Freelancer.com – Best Freelancing Website For Beginners
Freelancer.com is a freelancing, outsourcing, and crowdsourcing digital marketplace where employers can hire freelancers to work in a diverse range of freelance jobs. It is quite popular since this website is used by a large number of freelancers and one can easily find projects for freelancing. This freelancing website provides an excellent opportunity to connect with people across the globe and get multiple ranges of projects. Also, it has a presence in about 247 countries and a total user base of 24 million.
It has very understandable working guidelines; therefore, it is one of the easiest freelancing websites for beginners. You have to bid for the projects that suit your working style. The amount of bids you can make with a free profile is too low, however, with a paid profile, you can bid more each month. The freelancers can upload the document of their previous projects. Throughout each project, freelancers can communicate with clients through the platform as well as track hours, send invoices, and receive payments.
KEY FEATURES
Great place to get started as a freelancer.
Hundreds of vacancies posted every day.
Related: A Complete Guide To Freelancer.com
2. Upwork
– Best Freelancing Website For Long Term Projects
Upwork is a global and one of the best freelancing platforms where businesses and independent professionals(freelancers) connect and collaborate remotely. The variety of jobs available on this freelancing website is pretty massive. Freelancers sign up and create a profile that highlights the skill which they have to offer. The work of finding yourself a moral client is all on you. Though, the majority of the clients on this website are charitable and happy to work with you and your schedule. The clients may invite separate freelancers to apply for their jobs, or else post the job for any freelancer who is interested to apply. Moreover, the same bidding system is followed by this website.
Top companies like Microsoft, Airbnb and GE use this website and hire freelancers who can work on large and complex projects. However, the feature that attracts the freelancers to this website is that it permits clients and freelancers to communicate easily through its online chat and video call system, assuring authenticity and trust.
KEY FEATURES
Best choice for long term relationships.
Pro plan is a good value for a high volume of projects.
3.

Fiverr
– Best Freelancing Website At Low Fees
Fiverr freelancing website is one of the top freelancing websites that connect freelancers and businesses on the web, under one roof. It aims to provide an online platform where freelancers can advertise and list their available digital services. Also, this freelancing website has an extremely assortment of professional services offering over 250 categories. Irrespective of what work you are looking for, the possibility of you finding it on this website is very high.
Fiverr is the best freelancing website for beginners as it offers you free learning courses to develop your skills and teach you how to pitch to clients. What is still keeping you from not trying? This website calls the services as 'Gig'. Thus, you will have to create gigs to get freelance jobs.
KEY FEATURES
Offers free learning courses to teach you how to deal with clients.
Fiverr freelance offers low fees, making it simpler to find freelance work.
4. PeoplePerHour
– Best Freelancing Website For Earning In Dollars
PeoplePerHour is a high-quality online freelance market where clients can post jobs and freelancers can apply for the job. This freelancing website allows businesses to reach professionals worldwide who can work flexibly at any time. At the same time, it is the "longest-running freelance service in the UK".
Freelancers can only bid on not more than 15 jobs per month for free before they will need to sign up for a paid scheme, but freelancers can freely browse for projects and get notified of the new opening without charge. Above all, this site allows the freelancer to get hired by project or by the hour. In addition to that, the User Experience of this website is simple and easy to navigate.
KEY FEATURES
Huge range of available services.
One of the best freelancing sites for UK-based companies.
5. TopTal
– Best Freelancing Website For Professionals
TopTal is an elite high-end freelancing website that claims to supply the top 3% of all freelance talent. It is free to sign up with Toptal. Only 3% of freelance candidates pass the process. The testing includes an evaluation of skills, an English language proficiency test, a personality test and a real-world test project that takes around 1-3 weeks to be completed. Companies like Google, Disney, Airbnb, HP, JPMorgan Chase, Pfizer and Zendesk have all used Toptal.
Freelancers are known as toptallers on this website. Once selected, freelancers must continue to keep up the highest level of client satisfaction or they may get rejected from the program. It may seem grinding to get selected but it will be absolutely worthy to work for such large enterprises.
KEY FEATURES
The sum received for projects is very high.
Being able to work on Toptal is prestigious itself.
6. Guru
– Best Freelancing Platform For Freelance Web Developers
Guru is a freelancing website that connects businesses or individuals with professional freelancers or guru. Gurus may be individuals or a team of freelancers. Their Guru profile provides a resume, highlights their freelance portfolio, promotes their feedback, and focuses on their skill sets. This freelancing website specifically caters to experienced experts rather than beginners.
In addition, Guru.com allows freelancers to easily communicate with clients using their singular dashboard feature. Their service automates payments, regardless if they are under recurring payments, hourly, or fixed-price agreement. However, this platform charges 9-5% fees on every project depending on your membership. This fee is overpriced but for your money, you get access to many superior and high-grade projects.
KEY FEATURES
Multiple payment rates.
A great option for experienced freelance web designers.
Wrapping It Up
Although the freelance marketplace is competitive, the need for prime, dependable freelancers is growing. Many businesses don't have employees these days and rely upon a team of freelancers instead. Currently, this trend is growing as freelancers cost less to enterprises than employees do.
Freelancing websites are a great place to start as a freelancer as you try to figure out the world of freelancing. There is no age restriction to start freelancing until you decide to earn from your skills. In conclusion, I would highly suggest you go for Freelancer.com and Upwork. I believe it will be a noteworthy addition or beginning of your income and further builds your overall experience.
Ending with a quote-
"You may delay but time will not."
~Benjamin Franklin.
Best of luck with your future projects!